About BraTek Engineering
BraTek Engineering was established in 2001 and is a turn-key supplier for all your fabrication needs. We provide quality components to the medical, electronic, aerospace, computer, measuring and testing industries.With our complete engineering, sheet metal, machining, and assembly departments, we can take your product from design to final assembly. We are your one stop source for all your fabrication needs!
Here at BraTek Engineering, we concentrate on quality as well as customer service, competitive pricing and on-time deliveries. We treat each customer as if they are the only one we have! Each project gets the same level of attention – whether large or small. Our slogan is " Your Product, Our Pride" and we take that very seriously. Let us hear from you today to help with your metal fabrication and production needs!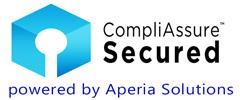 Secure Credit Card Processing